College Football Pick'Em Pools for 2023
Enjoy the College Football season by running a Pick 'Em pool this year. This pool format is fully customizable so you run it exactly the way you want. Once you set it up, we do the rest of the work for you!
What is a College Football Pick 'em Pool?
Each pool member picks the College Football games that have been chosen by the Pool Commissioner for the week. Commissioners can:

Choose from any of the games played in the Power Five conferences (ACC, Big 10, Big 12, Pac-12, and SEC).
Choose to select games from one or more conferences before the season and use those every week.
Choose to select just certain games before each week begins for their members to make picks for.

Picks can be made against the point spread or straight-up without it. If you go with the spreads, you can choose to use our point spreads or enter your own each week.
Optionally use 'Best Bet' picks or 'Confidence' points.
Standings are calculated for the week and for the year-to-date.
College Pick 'em Pool Samples
The following samples are just a few of the reports you'll see for your College Football Pick'Em pool.
Click to view more detailed samples:
Pick Sheet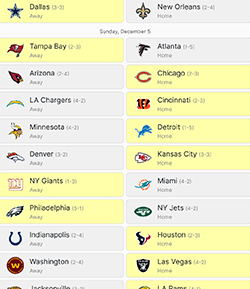 Leaderboard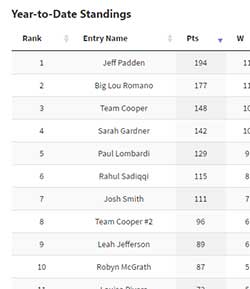 Weekly Picks Report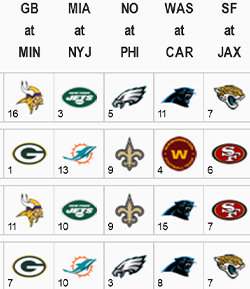 How Our Service Saves You Time
We take the annoying and tedious work out of running your College Football Pick 'em Pool::
Automated pick collection. You no longer have your members send you their picks. They login to the website directly to make their picks.
Error-free pick sheet. We make it impossible for your members to make technical errors when submitting picks.
Automatic updating. Pool standings are automatically updated in real-time.
No more need to distribute standings. Members simply login to the site to see updates.
Brand Your Pool
Add your company or organization logo to customize the look of your Pick'Em pool. For more information, see our Brand Your Pool page.
Private Message Boards
Every College Football Pick'Em pool hosted at RunYourPool.com includes a free, private message board. Your pool's message board, accessible only to your pool members, is a great way to communicate with members.
Start Your Pool Today
No Upfront Fee or Obligation!
Start your College Football Pick'Em pool with us today. If you have any additional questions, please contact us via email at support@runyourpool.com. We're happy to answer any questions you may have.
Pricing
We've recently upgraded our pricing structure to introduce a free tier! You can view the new tier structure on our Pricing page.
Frequently Asked Questions
As you might expect, the player who selects the most bowl winners will win their pick'em pool. You can win your college football bowl pick'em pool by choosing winners wisely, based on past performance, injury status of important players, and other "intangibles."