Baseball Survivor Pool
With the amazing popularity of our Survivor Pools, we are excited to offer Baseball Survivor Pools for the 2021 Baseball Season!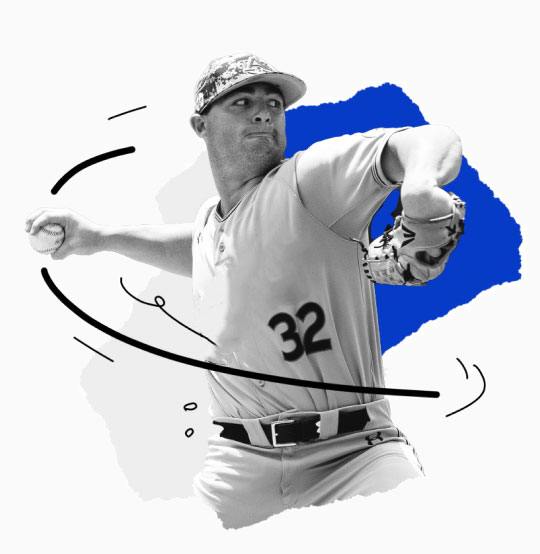 What is a Baseball Survivor Pool?
Here are the rules for our Baseball Survivor pools:
Each member picks a different pro team for the week (a pro team can only be picked once per season)
If the team they pick wins at least 50% of their games that week, they survive and advance.
Pool commissioners determine how many 'strikes' (incorrect picks) before members are eliminated.
The goal is to be the the last member standing at the end of the season.
Baseball Survivor Pool Samples
The following samples are just a few of the reports you'll see for your Baseball Survivor pool.
Click to view more detailed samples:
How You'll Save Time
Running your Baseball Survivor Pool has never been so easy:
No more collecting picks from your members. Members login to the website directly to make their picks.
No more error-ridden or illegible pick sheets.
No more tabulating strikes and who has been eliminated. Pool standings are automatically updated.
No more need to distribute standings. Members simply login to the site to see updates.
Brand Your Pool
Add your company or organization logo to customize the look of your Baseball Survivor pool. For more information, see our Brand Your Pool page.
Private Message Boards
Every Baseball Survivor pool hosted at RunYourPool.com includes a free, private message board. Your pool's message board, accessible only to your pool members, is a great way to communicate with members.
Start Your Pool Today
No Upfront Fee or Obligation!
Start your Baseball Survivor pool with us today. If you have any additional questions, please contact us via email at support@runyourpool.com. We're happy to answer any questions you may have.
MLB Baseball Survivor Pool Pricing
Included in the cost is the added benefit that we retain your pool information and members from year-to-year. Simply reset your pool next year and have your members log back in to pick again.
| | |
| --- | --- |
| Up to 50 members | $39.95 |
| 51 to 100 members | $59.95 |
| 101 to 250 members | $99.95 |
| 251 to 500 members | $149.95 |
| 501 to 1000 members | $249.95 |
| 1001 to 2000 members | $429.95 |
Frequently Asked Questions
In a MLB Survivor pool, players choose one pro team each week that they believe will win. They may only pick a team once per season. If their selected team wins 50% or more of its games for that week they survive until the next week. Pool commissioners may select how many 'strikes' (incorrect picks) before a player is eliminated.