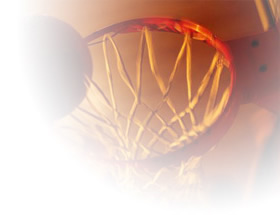 March Madness Head-to-Head Pools
If you're looking for a new type of March Madness pool to run this year, a Head-to-Head Pool for the NCAA Tournament is a fun format to try. There are no time consuming brackets to fill out, so this format is fun for the casual user, while still being interesting to the seasoned veteran.
Head-to-Head Pool Rules
Each entry is randomly assigned one NCAA team from the first round (a maximum of 64 entries are allowed).
Each entry will go head to head with the opponent their team is playing.
Game outcomes are based on the point spread, so even if you get a 16 seed in the first round you still have a chance to win.
If your team covers the spread, you will advance to the next round with the winning team and your opponent will be eliminated.
The winning entry is the one who makes it to the end of the NCAA Tournament.
March Madness Head-to-Head Samples
The following samples are just a few of the reports you'll see for your pool. Click to view more detailed samples:
4 Simple Steps
Let us show you how easy we make running your 2021 March Madness pool:
Private Message Boards
Every pool hosted at RunYourPool.com includes a free, private message board. Your pool's message board, accessible only to your pool members, is a great way to communicate throughout the Tournament.
Pricing
Your one-time fee for the entire NCAA tournament is $24.95

Company and Promotional Branding
NCAA tournament pools are great promotional opportunities for your business. Whether targeting prospective clients, retaining existing clients, or just running an office pool, we now offer a way for you to enforce your company brand. It's ABSOLUTELY FREE to add your company or organization logo to customize the look of your Survivor pool. For more information, see our Brand Your Pool page.
Start your Pool Today!
Start your March Madness NCAA Pick X pool with us today. If you have any additional questions, please contact us via e-mail. We're happy to answer any questions you may have.